Facilities and Staff
Campus House offers it all in one convenient location: upscale dining,
spacious meeting facilities, room to relax, and an attentive staff.
Make it your place to connect and unwind.
The Place to Relax
Campus House offers a comfortable private dining room and a variety of amenities, including internet access,
daily newspaper, and a self-service coffee and tea bar from 8:30 to 11:00 a.m. Tuesday through Friday.
Special events and evening social hours are standard fare.
The Place to Celebrate
Visit the full-service cash cocktail bar, open from 4:00 to 7:00 p.m. Thursday and Friday when it's time to celebrate. Campus House hosts members-only special events such as wine-and-cheese tastings and celebrity chef demonstrations.
The Place to Meet
Our boardroom for 14 is an ideal place to meet or socialize with colleagues, alumni, job candidates, and guests.
If you have the need for a more intimate place
In addition, Campus House membership ensures reciprocal visitation privileges at more than 100 clubs in the United States and overseas.
 
Jeffrey Hirschfelt
Campus House Director: membership, student learning activities, special events, and programs
Contact Jeffrey Hirschfelt, (716) 878-3017, hirschjs@buffalostate.edu
Stephen Burgeson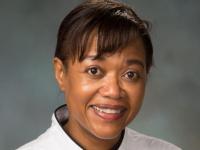 Sue Sims
Kitchen Manager/chef: production planning and food service management
Contact Sue Sims (716) 878-3300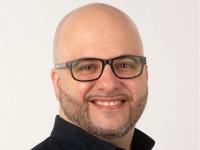 Michael Ferraro
Club House Manager; Networking, reservations, meeting space, concierge, and special needs
Contact Michael Ferraro, (716) 878-3300, ferrarma@buffalostate.edu